You are here
News & Events
Top Stories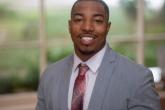 December 5th, 2020
UL SoAD Graduate Architecture Student David Allen has been named the overall Fall 2020 UL Alumni Association...
Read More ➝
December 1st, 2020
Are you interested in studying abroad next summer? Associate Professors Thomas Cline and William Riehm are hosting a...
Read More ➝
November 2nd, 2020
Take a look at the fragment models our graduate architecture students created for their final thesis projects! Over...
Read More ➝
View All News
Upcoming Events