Student and School of Architecture and Design Faculty Design Leaf Award
Thu, 04/06/2023 - 3:56pm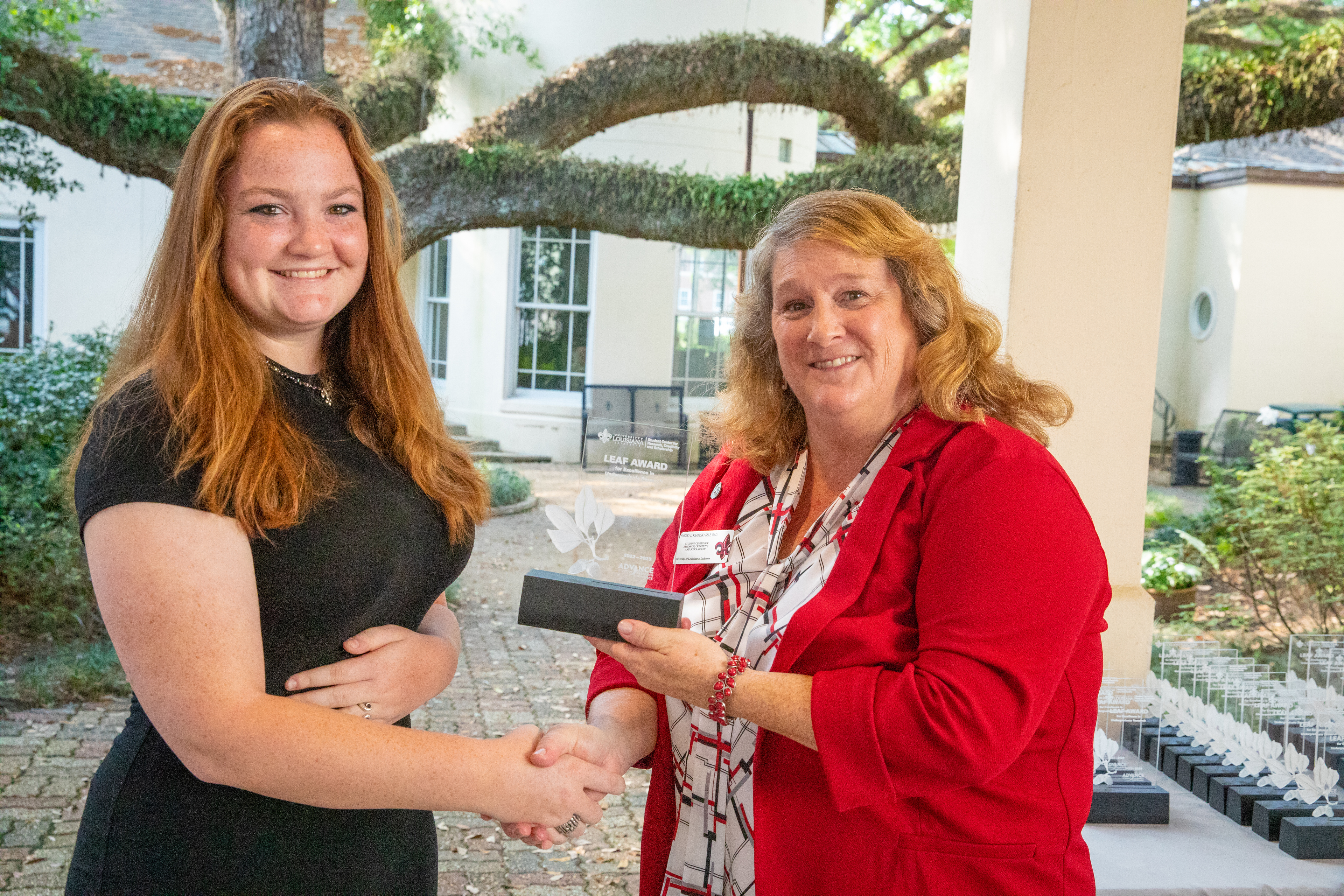 Over the last few months, Industrial Design Student Avery Miller, Assistant Director of Digital Fabrication Armand De Laureal, and Director of Research Initiatives and Fabrication Facilities Thomas Cline collaborated to develop the design of, and produce, the UL Lafayette Student Center for Research, Creativity and Scholarship (SCRCS) Spring 2023 Leaf Awards. The initial design of these awards was the result of a charette by second-, third-, and fourth-year Industrial Design students and faculty. Dr. Sherry Krayesky-Self, SCRCS Director, and the SCRCS staff expressed their gratitude and appreciation for the new Leaf Awards produced as the result of an undergraduate Student Research Experience (SRE).
The team presented the SCRCS leadership with several design iterations and then produced the SCRCS leadership's top choice with "flawless precision". The design team fabricated 35 awards in the School of Architecture and Design's Digital Fabrication Lab and General Fabrication Lab. Awards were presented to undergraduate student recipients at a ceremony held on Thursday, 30 March.
The laser cut bas-relief faceplate is mounted on a sculpted wooden base and represents developing oak leaves that symbolizes the unlimited potential of undergraduate research, scholarship, and creative activity.
Krayesky-Self stated, "It is very appropriate that a group of UL Lafayette Design Students were responsible for producing the physical Leaf Award, which is given for excellent performance in a Student Research Experience (SRE)."